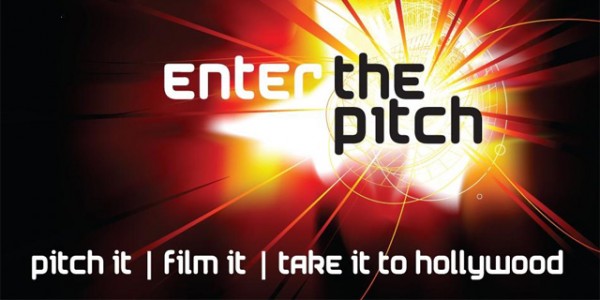 We would like to congratulate Andy Toovey on his latest film-making success. Competing against some very talented film-makers, Andy recently won Enter The Pitch with his concept for Only Child.
Here's how the Bible Society reported it:
Andy Toovey from Pontypool, has won The Pitch film competition this year with his short drama film idea Only Child.

Pitch competition entries have to be based on a Bible story or character. 30 year old Andy pitched a film idea based on the story of David and Bathsheba to a panel of five industry judges at Pinewood Film Studios. His story, Only Child, is told from Bathsheba's perspective and set in a contemporary gypsy community. The story is about a dysfunctional couple, who have a child who tragically dies and explores how they grapple with and share their grief.

Speaking after the judges announced their decision Andy said: "I'm over the moon. I really thought I'd blown it yesterday as I lost my way loads of times, the questions asked of me were like bullets to my heart and so I went away with lots of things to work on. Last night the adrenaline kept me awake, but I did lots of reworking. I was pleased with my performance today and I felt it went so much better.'

Andy has won a production budget of £25,000 and support to make his film. He said, 'I do enjoy building stories up and I know I'm going to enjoy the process, but first I'm going to go home, see my family and give my kids a big hug.'
Actor David Gyasi, who was on the panel of judges said, "Andy was unanimously chosen. The retelling of this story from Bathsheba's perspective is something that is often missed. The bit about loss is very compelling. His film idea is current and relevant in today's society."

Luke Walton, Project Director for The Pitch said, 'It was a strong competition with a fantastic judging panel, lively debate, some emotionally connecting and vibrant stories. We have a winner in Andy who quite frankly knocked it out of the park! It is only the second time in the competition that we've had a unanimous decision.'

He added, 'Andy won because he listened very carefully to the feedback given. He worked really hard, started writing new stuff and delivered new beats to the story in a very precise way. One of the secrets of this competition is to take on board what you learn on day one and apply it to the second day. His story was well thought through with whole round vision. I look forward to the challenge of producing this film with him."

Andy has also won the chance to go to Hollywood and meet a host of industry professionals who will give him feedback on his completed film.

New to the competition this year were runners-up Kelly Holmes, with World War One themed idea 'Attrition' and Justin Hirschorn with social media based story 'Cassie'. Both Kelly and Justin have won £2,500 to help bring their ideas to reality.
As a church family we are really proud of Andy's well-deserved success and are excited to see what he can do with a good budget and professional expertise behind him.
CONGRTULATIONS ANDY!!