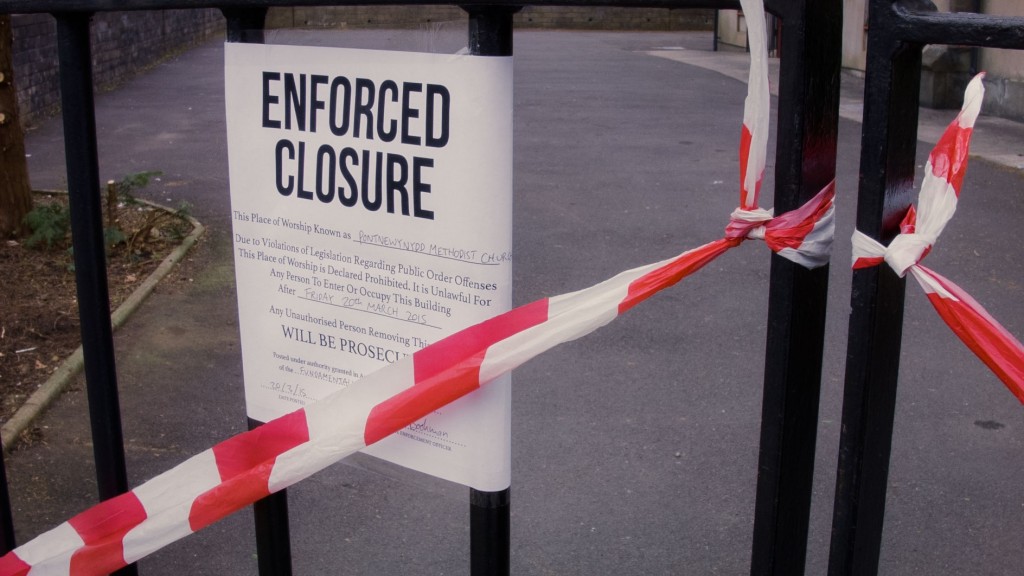 What would you do if you turned up to church and the gate was barred, with a notice saying that an 'enforced closure' was in place?
This was the sight that greeted the Hill City congregation on a recent Sunday morning.
As cars pulled up and families gathered, people were asking questions and a sense of confusion was mounting.
"Where are the elders?"
"I heard they were arrested."
"Where shall we go?"
"What do we do now?"
We headed down into a subway tunnel not far from the church, next to a public car park. Huddling from the wind and cold, we sang a few songs a cappella, from memory. A few people shared some Scriptures of encouragement, then with crackers and Ribena, using bottle tops as cups, we shared communion.
Apart from a cryptic text sent the day before, warning us to bring coats and bottle tops, there was no other clue to what was happening. We were all pushed out of our comfort zone as the usual structures of a Sunday morning were stripped away.
"This is a challenge," said James. "Every Sunday I expect the comfort of a warm building, a cup of coffee, a sermon from the preacher. This reminds me that there are so many brothers and sisters around the world that don't have that. It's not my right to have those comforts."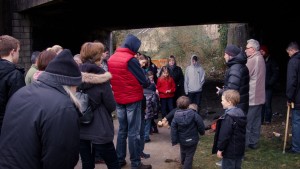 It was a risky stunt to pull, but it did work. As we 'came clean' and confessed that we had set the situation up, people understood what we were trying to show them. We headed back into the church building, where we learnt more about the persecuted church around the world, particularly focusing upon the top 10 countries in the World Watch List. Through activities like a Bible armistice, where everyone had to surrender their Bible at the front of the church, we were looking at 'church' with new eyes, realising how much we take for granted. We say that church is the people not the building, but do we really understand how the body of Christ has to function in countries where a Sunday gathering as we would know it is illegal? Imagine only having one Bible per church, or even only one part of the Bible like one of the gospels.
Looking around the room, there were about fifty people present. Many believers in Somalia have never been in a room with more than five Christians present. In the whole country, which is similar in geographical area to the UK and a population of 10 million people, there are only a few hundred believers. Imagine living with that kind of isolation!
We also talked about North Korea where parents would hide their faith even from their own children, for fear of arrest and imprisonment. The children really engaged and responded with the whole service, without their normal Sunday School, and joined in the prayer time by using the kids version of the World Watch map and the 'Switch Swatch Pray' booklets.
At Hill City, there's always been a good awareness of the persecuted church, and over the last few years with so many major news events like the spread of IS and Boko Haram, we've often prayed for believers in Iraq, Syria and other places of conflict. Hopefully after our special awareness service, where we gave everyone a 2015 World Watch List booklet, we can be more faithful in praying for the persecuted church at home with our families, and in our times of prayer as a church too.
---
Sophie Toovey now serves as a representative for Open Doors at Hill City. If you live in or around the Eastern Valley and would like to know more about how you can connect with and pray for the persecuted church she would love to help, so please do get in touch.