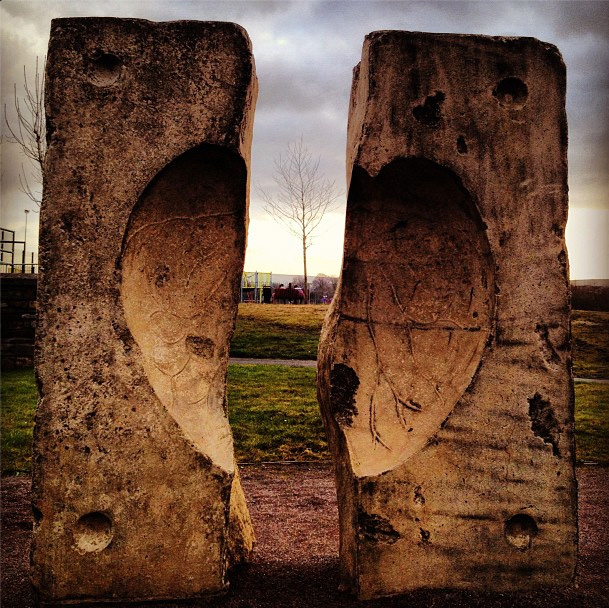 Our desire is to be a church that plants churches that plant churches. This time last year we sent 2 couples to the Rhondda valleys to plant a new church and this year we have several projects in the pipeline. One of the areas that we will be planting is the Taff Bargoed Valley. Simon Matheson, who is heading up the church plant, explains more:
The Taff Bargoed Valley must be one of the smallest of the Welsh valleys. Home to not many more than 10,000 people in the villages of Nelson, Treharris, Trelewis, and Bedlinog, you could be forgiven for not even knowing of its existence. The area is beautiful, especially the Taff Bargoed Park running through the centre of the valley, but as with much of the valleys, many of the common problems associated with the closure of the pits, and the loss of so many jobs are evident. Along with the great sense of community spirit that goes with so many of these tight-knit village communities, there also seems to be a real lack of hope for the future, and lack of security in life.

Over the past few years, while we've been living close by and I've been working in the valley, these villages have been really on our hearts, and not just for the reasons above, but because of the spiritual poverty of the area. Though it's great to hear stories from long-term residents of how there used to be 4 or 5 thriving chapels in each of these small villages, none of that is evident anymore. In Nelson the picture is brightest, with at least 1 growing church, but elsewhere it's much less encouraging. Church buildings have been sold off and converted into houses, or are only attended by a handful of mainly older people every Sunday.

In Trelewis, the last struggling chapel closed its doors at the end of 2013, and so that village now finds itself completely without any witness to the Gospel of Jesus Christ – and that's just wrong!

We've been praying for a long time whether this was the place that God wanted our attention to turn to, and in the last few months we believe He's given us the go ahead to do what we can to change the situation. We want to see God bring back the light that once filled up so many churches up and down the valley. It's a daunting prospect, and at times seems impossible, but we know that with God's help nothing is impossible, and so we go forward.

There are currently just a handful of us meeting in the valley with the same vision to see God at work in the community, and we're working in partnership primarily with Hill City Church and others who want to come alongside. As we begin out on the journey God has for us we are so excited to see what He is going to do.
Please do pray for Simon, for his wife, Sarah, for their family and for their team as they seek to plant a church in Trelewis that will once again spread the light of the gospel of Christ throughout the Taff Bargoed Valley.
(If you'd like to know more or are interested in getting involved, please do get in touch with us).